Ideas for Remodeling a Small Bathroom
Bathroom remodeling can be a big challenge especially if you have a small bathroom. Many homes have an average sized bathroom of 5 by 8 feet which is an out of date standard size. It is possible to update your small bathroom to look roomier and make it more functional by utilizing these three things: Stretching the space visually, adding storage, and bringing in efficiency.
Visually-Keep the room a neutral solid color, patterns or darker colors will make the room seem smaller. You can add texture instead of a pattern for a custom look. A large mirror will add extra visual space as well, but keep mirrors to a minimum and all on the same wall or they will play tricks on your eyes. Have glass doors on your shower or bath, sliding doors take up less space. Glass doors work well on vanities and other storage cabinets too, these can be customized with etching while still giving the room a larger feel.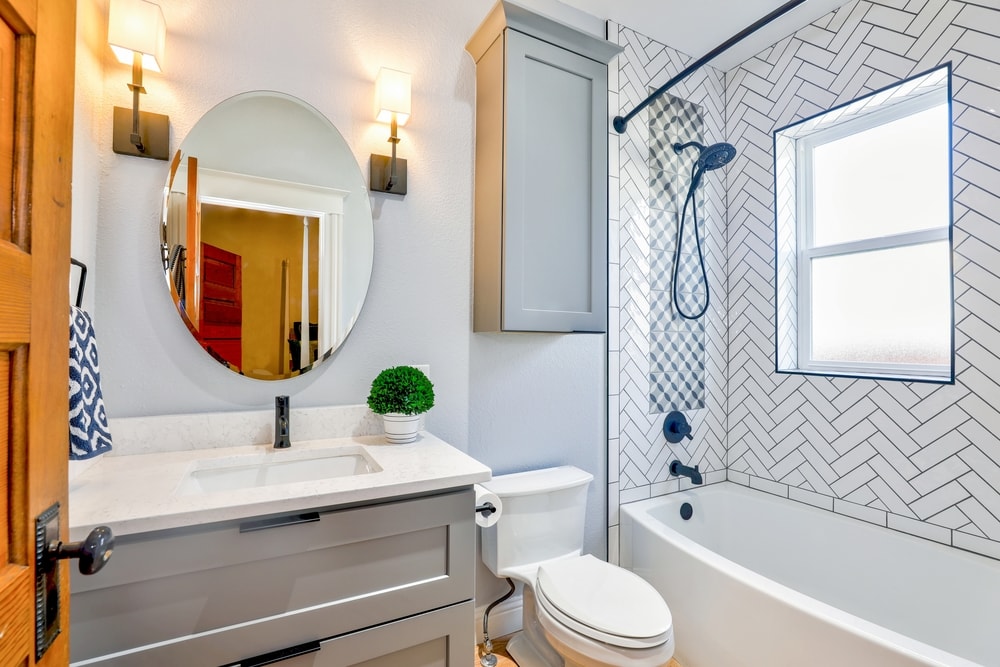 Corner cabinets work well for storage in a spot that is out of the way and usually unused. Adding lighting to the cabinets is also a good way to add space and make the room more inviting.
Bringing in green- The newer more efficient toilets come in tankless models. where the tank is installed inside the wall freeing up a good chunk of space. These come in many modern looking models as seen here http://www.us.kohler.com/onlinecatalog/detail.jsp?item=9676302 and can also save you money on your water bill. Lighting can also be made more efficient. Energy Star rated light fixtures come in hundreds of designs some seen here http://www.shopbathroomlighting.com/energy+efficient-type/search.htm and are good for the environment and your energy bill.
Some good places to find ideas for your bathroom are local home improvement centers and catalogs. Looking in the showrooms and at pictures of finished bathrooms can give you inspiration to get your project started. Having a good plan of exactly what you want will make the process of remodeling much quicker than figuring it out as you go along. Another thing to keep in mind is that the bathroom is the most used room in your home, so it is important to remember that with any remodeling project that it can take time. If it is your only bathroom you might want to stay somewhere else with working facilities while the remodel is taking place.
Source: At RG Stone Countertops, we custom stone work for Kitchens, Bathrooms, Fireplaces, Bars and more!