Planning to tackle a home remodel project that includes removing wallpaper? Here are 5 Steps to help easily remove wall paper.
Step 1: Cover and remove anything that is in the area. When you pull off wall paper it is a messy job. If you intend to keep the floor, cover it with a water resistant tarp cloth that is taped to the baseboard or the edge of the floor where it meets teh wall so it doesn't slip and slide or move. Otherwise, you are going to spend a lot of time cleaning up after yourself.
Step 2: Get your working materials ready. You will want to use a big sponge, a bucket with warm water and depending upon the wallpaper's application, a wall paper scraper, a five in one tool, and if the paper was stuck on with glue, you are going to need several green scrubbies and a lot of elbow grease.
Step 3: Score the paper with a five in one or a wall paper scoring tool you can buy at your local hardware store.
Step 4: With traditional paper, create a mixture of two parts warm water to one part vinegar and using your sponge, completely saturate the wall and let it sit for at least 20 minutes to allow the moisture to seep through the paper. With modern papers, you may need to purchase a solution that will break down the glues and follow the same process.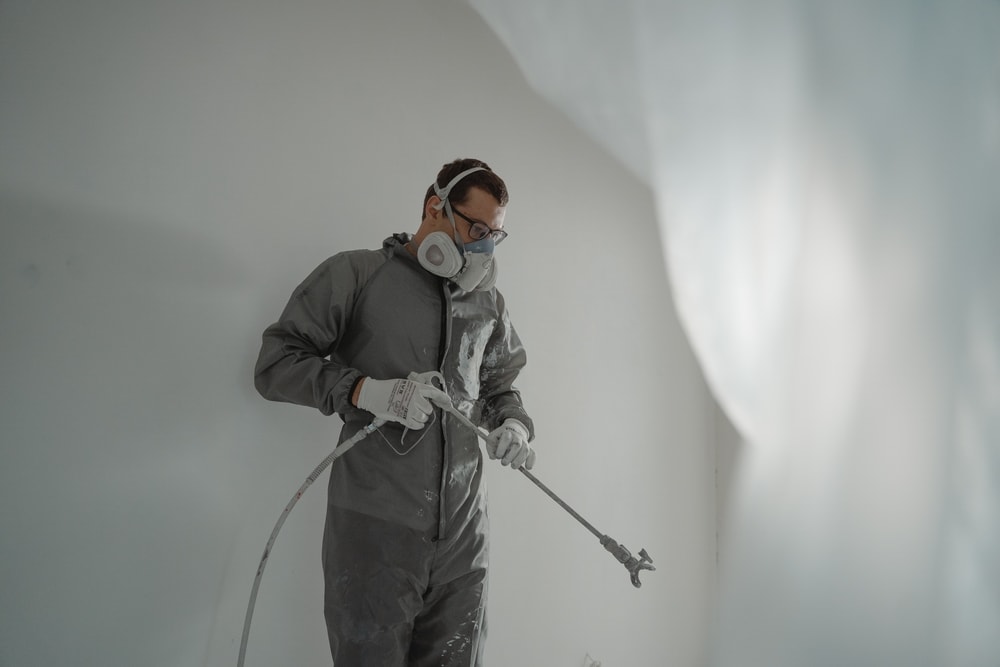 Step 5: Use a wall paper scraper, or a 5-in-1 blade, and set the blade beneath one of the scores and pull it against the wall. The paper should curl up in a small ringlets and drop to the floor. If it is resistant, soak a green scrubby and then use some muscle by scrubbing through the paper and glue to the wall on the other side.
Any blemishes that on on the wall will show through whether you are planning to paint or wallpaper. The only exception would be if you are planning on paneling.
Note: Even the most professional painters will occasionally gouge the underlying wall with their blades. Be prepared to allow enough time to fix the blemishes in the wall with spackle or wall compound. You will need to sand the area with a fine grit sand paper; leaving the wall baby smooth, prior to either repapering or painting the area.
Tip: Removing Wall paper can be laborious work. While painting a room might take a few hours, removing the old wall paper may take days. Be sure to allow yourself ample time for this labor intensive phase of your project.
Next Post: Learn about the cost of Granite Countertops in Arizona.