RV Basics: What Can You Tow?
You're thinking you'd like to get into some kind of camper trailer, but you're not sure what you can tow with your vehicle, and you don't want to go out a buy a different one. This is one of the most difficult problems confronting potential RV buyers. After all, who wants to go buy a $40,000 truck that will just sit in the driveway ninety percent of the time? The most optimistic among you will probably be surprised at how little your vehicle is able to tow. The pessimistic will likely be surprised at how much trailer you can get at lower weights with today's lightweight construction techniques.
The nostalgic will remember those great camping trips as a kid when your parents' family truckwagon would pull your trailer down the road to the Black Hills or Yosemite. But you've forgotten a couple details in your sentimental fog. First, when you sat in the back of such a vehicle with the window down, the exhaust would suffocate you as you rolled on down the highway. That doesn't have anything to do with trailer towing. Second, and more relevant, every component of that car was made of steel, which didn't much matter because the engine was probably something like thirteen liters.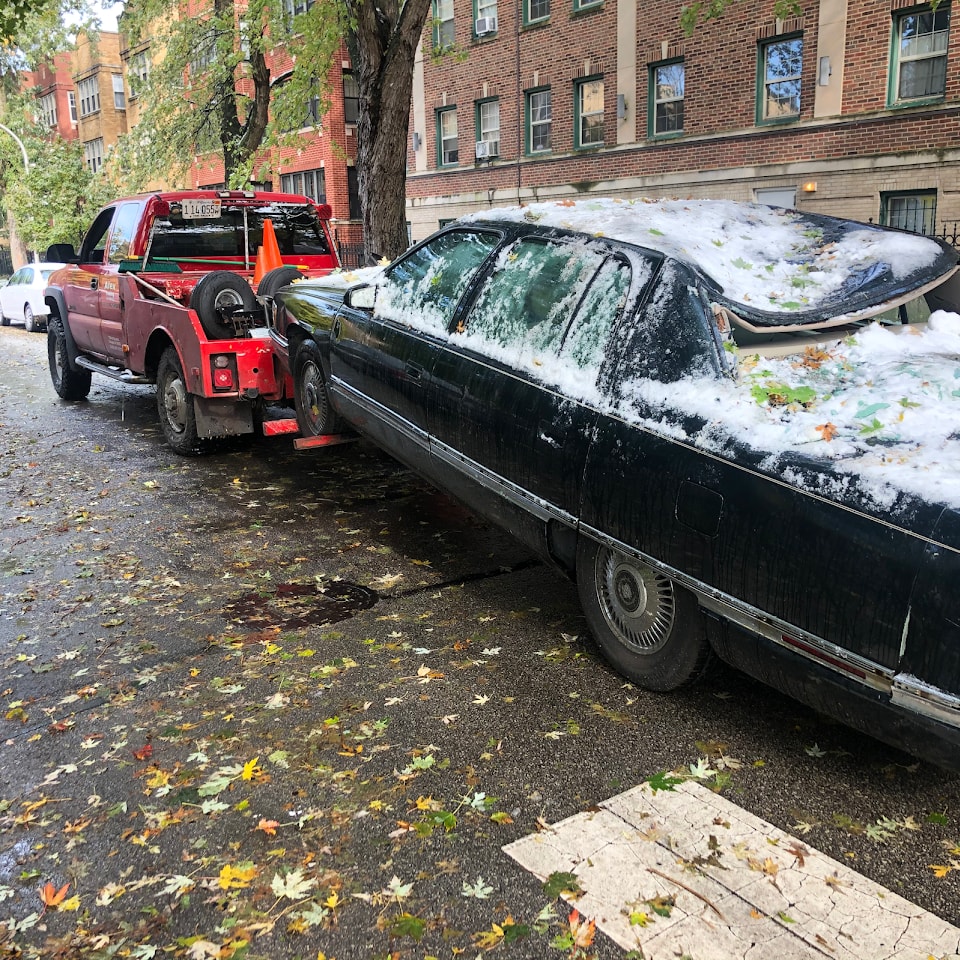 The reality is that most of today's family sedans and even small crossovers are designed for fuel efficiency, not towing capacity. So instead of six miles per gallon, you'll get twenty-seven, but when it comes to RVs, you'll only be able to tow about 2,000 pounds, leaving you with fold-down campers as your only real option.
But what if you have an SUV or a truck already? Then what can you tow? This can be really easy to find if your owner's manual is specific to your vehicle and you can find it in that book. Your local truck dealer may also be able to help out.
If you have lost your manual and bought your vehicle privately (or just want to do this on your own), the process gets much more complicated. Many things affect tow rating, but most important are the engine, the transmission, the kind of cab and bed of the truck and the truck's axle ratio. With these four variables, there are seventy-one variations of the 2009 Ford F-150, with towing capacities ranging from 5,100 to 11,300 pounds ("Towing Guide").
To help you figure out where your vehicle falls, there are a couple of websites that can help. Trailer Life magazine compiles and publishes a towing guide every year. Use the link to get you to their on-line content. One of the most helpful sites on the internet comes from a site devoted to boating. Trailerboats.com has developed a search engine that allows you to input the model and year of a vehicle and then scroll through the different possibilities for towing capacities based on engine, axle ration etc. That link is provided here as well.
So now you know how much weight your vehicle can handle. What does it mean? Many people mistake length for weight, believing that a longer trailer means more weight. This is logical, but it isn't true. In most cases, construction methods and materials mean far more than length when it comes to determining weight. As an example, according to promotional literature provided by the company, Keystone's thirty-foot, two-slide Passport 300BH travel trailer weighs 600 pounds less than the same manufacturer's twenty-four foot, single-slide Sprinter 242RKS. What this means is that your first discussion with a salesperson should include a discussion of how much weight you should pull with your vehicle, but that may not limit you in terms of trailer size in the way you might have believed.
If you're on your own and trying to figure out how much a specific trailer weighs, you're going to have to wade through some alphabet soup. Every trailer will have a sticker or plate near the front, usually on the off-door side, which includes its GVWR (Gross Vehicle Weight Rating). Do not confuse this number with the weight of the trailer. The GVWR is the total amount that the axles and hitch can handle. It includes the current weight plus the weight of potential cargo. Unless you plan to haul drywall or landscaping rock with your trailer, you'll almost certainly never have to tow that much.
The most important number for you will be a little harder to find. Most units (it is required by law, but not until recently) will have a sticker near the front door or inside one of the kitchen cabinets that identifies the UVW, the Unloaded Vehicle Weight. This should be the weight of the trailer with nothing in it. Sometimes it is called the Dry Weight, because the water in your tanks can add significant weight, and this number assumes no water in the unit.
Figure that you'll have about 300-400 pounds of pots, pans, canned goods, blankets and clothes in your camper, then add 400-600 pounds for water and sewage (unless you plan to dump your tanks before traveling all the time). Add that to your UVW to get the likely weight that you'll be pulling, and make sure that your total is below the towing capacity of your vehicle.
You also need to recognize that there's a difference between pulling a unit twenty miles on flat highway to the county park and pulling one 2000 miles over the Rocky Mountains. Experience, confidence and comfort towing are also factors that can't be counted on paper, but might dramatically change what you can do. And, of course, you'll need the right hitch equipment to do this, but that's the subject for another RV Basics article.
Next Post : Top Chicago Towing Companies